What will that look like in 20 years, in the West of Ireland?
In Episode 3 of the new podcast series of the Western Development Commission (WDC), Tomás Ó Síocháin (CEO of WDC) discusses the challenges and opportunities presented by Climate Change and how these will impact on the way we live in the West of Ireland in the decades to come.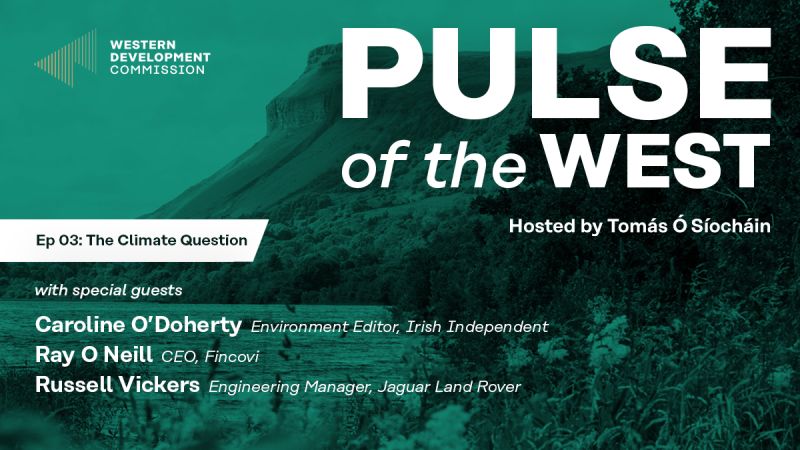 Tomás is joined by Caroline O'Doherty– Irish Independent Environment Editor, Ray O Neill – CEO of fincovi and Russell Vickers – Engineering Manager at Jaguar Land Rover/Director at Future Mobility Campus Ireland.
There is also a contribution from Dr. Helen McHenry who is the author of the latest WDC policy team report on a Transition to a Low Carbon Western Region, which looks at improving transport efficiencies, upgrading homes to cleaner energy and generating electricity through community energy schemes.
Listen in full to episode 3 here: WDC Podcast