Through collaboration and a shared vision that's about potential and possibilities, not profits, FMCI is shifting Ireland into a new space of smarter, safer, more sustainable transport for people and goods – transforming not just industry, but the way we live, every day. 
FMCI is developed to create and deliver future mobility testbed facilities – in real world, 'live' settings – giving technology companies, software developers and researchers the opportunity to test and enhance their innovations. A shared, COLLABORATIVE ECOSYSTEM that will bring expertise, minds, capability and advancements in future mobility – spanning Connected, Autonomous, Shared and Electric (CASE) vehicles.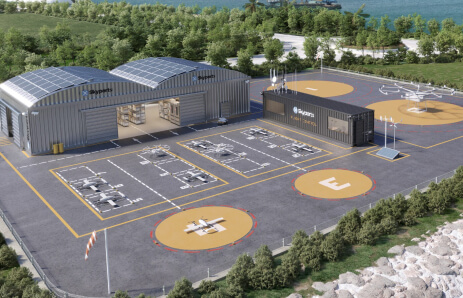 Located in the Limerick-Shannon metropolitan area at the Shannon Free Zone in County Clare, FMCI comprises a road network that is retro-fitted with inter-connected, state-of-the-art sensing and telecommunication technologies. Fully-accessible and controlled via a dedicated control centre, FMCI facilitates the test and validation of mobility innovations – on the road and in the air – so everyone involved, from researchers to multi-national corporations, can trial, test and innovate solutions in a 'laboratory with real life conditions'.